Audio Library
The SSP Audio Library is a growing collection of interviews, teachings and guided experiences that are intended to inspire and support you on your shamanic path. They are educational, informative and experiential and cover various shamanic subjects and practices as part of your monthly membership benefits. Please send us your questions if you have a topic you would like to see addressed in a future audio.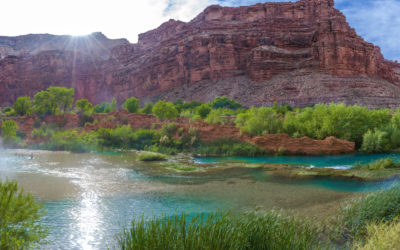 "Your prayer is like an arrow. Walk behind it as it clears the way for you." Mona Polacca On her mother's side, Mona is Havasupai, the people of the Blue Water. On her father's side, she is Hopi from the Sun Clan and Tewa from the Tobacco Clan. An important foundation...
"As I interact with the images, painting them, amplifying them, dialoging with them, listening to their personal and archetypal meanings, I reveal unconscious forces at work in my own mind. Since the mind has a tendency "to structure ambiguous scenes into personally...
What are you ready to release? What have you noticed within your family unit that you would like to clear, not only for yourself but for future generations? With the help of our ancestors, Archangel Michael and our animal allies, Dr. Steven Farmer guides us towards a...
An informative panel discussion about the importance in seeing death as an ally, how death is viewed globally, ways to recognize death energy and how to release it. You Might Also Like...
Calling on the Directions to assist in claiming the knowingness of our true essence. You Might Also Like
A guided shamanic visualization to help clear your energy field and enlighten your connection to Spirit. You Might Also Like
This month we offer a meditative drum journey. We hope it supports you with an ongoing resource for attending to any particular intention that may arise. You can always drum along, or use it in situations where you are unable to drum yourself.  Blessings on your...
Lena illuminates the shamanic understanding of how patterns are created within individuals, communities and the land following traumatic experiences. This experiential audio will guide you to begin working with and changing patterns that have settled into your...
Jose Stevens of The Power Path School of Shamanism speaks about how to handle episodes of anxiety, about the "instinctive center" and how to manage it. He also talks about how "matching pictures" function. This audio includes exercises. [media-downloader...
Lena and Jose Stevens of The Power Path School of Shamanism speak about how to handle episodes of depression, where these episodes start and how the loop of negative thought is created. How does the false personality play into this? How are you ignoring your Essence?...
Dr. Steven Farmer interviews Gretchen Crilly McKay about the wisdom obtained from working with a Sangoma (African Shaman) through a divination process called throwing the bones. Gretchen is reunited with her African ancestors as she begins to cultivate the healing...
Jaime leads us through a transformative story about Boann, goddess of the River Boyne, a river in Leinster, Ireland. Although Boann was instructed otherwise by her husband Nechtan, she unleashes a power that has been keep still and protected. These actions and...
Tom Cowan, Jane Burns and Jaime Meyer discuss what drew them to Celtic Shamanism. Each shares some of their favorite Celtic practices and how they integrate these practices into their daily lives. Together they discuss how Celtic traditions are relevant to our times,...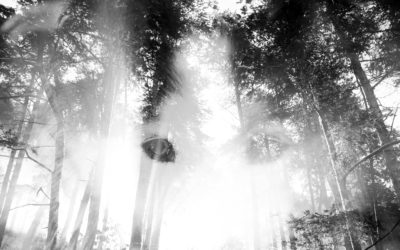 While visiting a meadow with your spirit guide, you wonder towards a forest, the mountains, or stand on the beach overlooking the ocean. Comfortably sitting, ask your question and see what animal spirit steps in to answer. Download MP3 File About Dr. Steven Farmer Dr....
This audio takes you on an extended journey into the direction West on the Celtic medicine wheel. You explore the mythic qualities of the West, learn a healing song in Gaelic and you're offered a shamanic drum journey to the West for cleansing. [media-downloader...
A meditative exercise with drum and song to assist you in releasing any worries to the regenerative heart of Pachamama. This audio will support you in transforming these worries. It then leads you to call in energy and healing from Pachamama. In a higher frequency of...
Our April Audio is an interview with shamanic astrologer, Pat Liles and SSP board member Lena Stevens. In this interview Lena and Pat explore the shamanic roots of astrology and touch on some of the big shamanic themes in astrology that are relevant today. Pat shares...
Tobacco is very useful for clearing and protecting yourself against unwanted energies. Our July Audio is 10 minutes and includes a brief explanation of working with tobacco as an ally, and a virtual clearing and protection so that you can experience to power of...
SHAMANISM WITHOUT BORDERS
This audio that supports our Shamanism Without Boarders Program and Handbook. This audio provides 5 guided practices for the shamanic tending of people, places and events that carry trauma, disturbance or just need help to rebalance. ...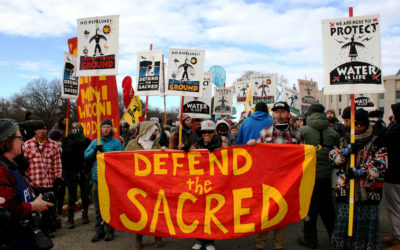 In light of recent and continuing events, this month's audio focuses on Shamanism Without Borders, a process to help bring healing for traumatic events that happen on the planet. This audio will guide you to connect with whatever recent event or conflict you may feel...
Power is life force charge, collected and concentrated. Power flows along the path of attention. Wherever we hold our attention, there is our experience of life. Interviewed by Dr. Steven Farmer, Jade Wah'oo Grigori describes the difference between Power & Energy....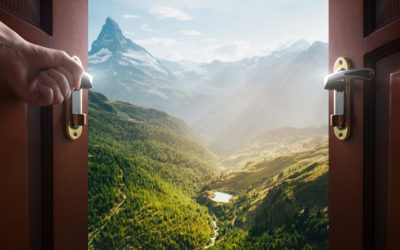 Michael Stone is a multi-faceted leader in the realm of shamanism and spiritual development. He is on the faculty of the Shift Network and is the host and producer of the Shamanism Global Summit. For...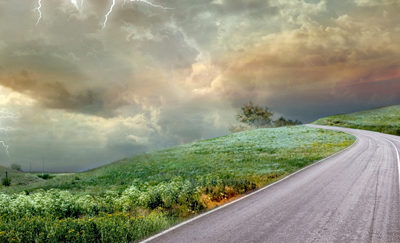 Can the uncomfortable travel companion doubt, be a stern teacher commanding you to do work or an ally protecting you? How does discipline interact with doubt as a way to help you move forward? Through song and prayer we can ask spirit to help us remove doubt and old...
What is the difference between a shaman, a shamanic practitioner and someone walking a shamanic path? When is it appropriate to claim the title of shaman vs shamanic practitioner? Through these questions this audio explores how we can authentically integrate shamanic...
Our February Audio is a special talk with Animal Communicator, Lena Swanson. Ms. Swanson is a professional animal communicator, psychic, shamanic practitioner, past life regression facilitator and Reiki Master. Lena not only shares what inspired her to pursue this...
Our May Audio is a 15 minute talk with SSP board member Lena Stevens. In this audio Lena defines prayer and explains the power it has to break patterns and bring new energies into our lives. She gives examples of powerful ways to pray, and also explores the difference...
This month we offer an audio of a talk that Jose recently gave. In it he illuminates the mind's tendency to focus on solving a problem and instead will guide you through specific techniques to engage the heart in manifestation. You Might Also Like
Would you like to contribute an audio?
The Society for Shamanic Practice welcomes audio guests who practice shamanism professionally, often in a healing capacity, and those who use shamanic practice for daily life. If you are interested in contributing, please contact us.