Communicating with Animals
Our February Audio is a special talk with Animal Communicator, Lena Swanson. Ms. Swanson is a professional animal communicator, psychic, shamanic practitioner, past life regression facilitator and Reiki Master. Lena not only shares what inspired her to pursue this unique path but also gives listeners food-for-thought on how our pets are dealing with the current energies and makes recommendations on how to support our furry friends in these times.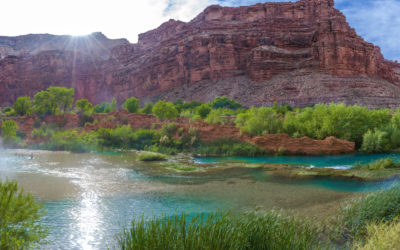 "Your prayer is like an arrow. Walk behind it as it clears the way for you." Mona Polacca On her mother's side, Mona is Havasupai, the people of the Blue Water. On her father's side, she is Hopi from the Sun Clan and Tewa from the Tobacco Clan. An important foundation...