2019 Annual Conference
Find Your Medicine
Be The Medicine
October 24-27, 2019 | Santa Fe, NM
BROWSE OUR CONTENT LIBRARY
We're on a mission to collect and disseminate knowledge about the practice of shamanism around the world. Browse our library below and become a member to gain full access.
Recent Articles
Our article library, also known as the Journal of Shamanic Practice, is a constantly growing collection from authors of many traditions.
What should I journey about?  It can be one of the most common questions a shamanic practitioner faces as they sit down with their drum.  The fact that the landscape of the spirit world is truly limitless only serves to complicate the issue.  There are many reasons to...
New Audio Releases
Our audio library contains a collection of interviews, meditations, stories and teachings to enrich your daily practice.
Tupay: The Practice of "Conflict Resolution in Sacred Space" This journey is based on the practice of Tupay (pronounced: too-pie), a practice used by the Q'ero people of the Peruvian Andes. Tupay roughly translates into, "conflict resolution in sacred space". To the...
"As I interact with the images, painting them, amplifying them, dialoging with them, listening to their personal and archetypal meanings, I reveal unconscious forces at work in my own mind. Since the mind has a tendency "to structure ambiguous scenes into personally...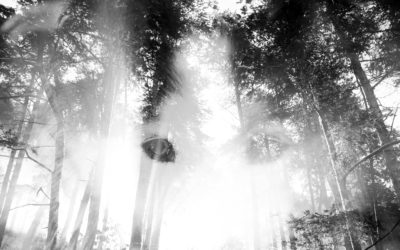 While visiting a meadow with your spirit guide, you wonder towards a forest, the mountains, or stand on the beach overlooking the ocean. Comfortably sitting, ask your question and see what animal spirit steps in to answer. Download MP3 File About Dr. Steven Farmer Dr....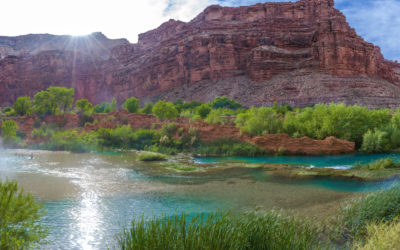 "Your prayer is like an arrow. Walk behind it as it clears the way for you." Mona Polacca On her mother's side, Mona is Havasupai, the people of the Blue Water. On her father's side, she is Hopi from the Sun Clan and Tewa from the Tobacco Clan. An important foundation...
From time immemorial the medicine person's job was to help the community reconnect with their ancestors and thus find their vision and soul's purpose. For it is well known that all people come to earth for a particular purpose and when that purpose is realized then...
Power is life force charge, collected and concentrated. Power flows along the path of attention. Wherever we hold our attention, there is our experience of life. Interviewed by Dr. Steven Farmer, Jade Wah'oo Grigori describes the difference between Power & Energy....
Join Our Next Ceremony
Every New Moon we hold a virtual ceremony led by a different ceremonialist from our community of shamanic practitioners. Ceremonies are available to our members by conference line, and recorded for those who wish to listen at a different time.
Shamanic Resources at your Fingertips
LIST YOUR SHAMANIC SERVICES & PRODUCTS WITH US
Receive one directory listing as a Silver Member and five listings as a Gold Member, plus much more.
Participate in
Shamanism Without Borders
Join our growing Network of Shamanic Practitioners who tend to community traumas and disasters around the world
Take Advantage of our FREE 30-Day Trial
See for yourself why more than 600 members and growing choose to participate in our dynamic online community.
Try a FREE 30-day trial of our Basic Membership and get instant access to our existing content library of articles, audios and an invitation to our next New Moon Ceremony. Start receiving new membership releases within the first week of your trial!
Silver
ALL OF THE BASIC MEMBERSHIP BENEFITS

ONE DIRECTORY LISTING IN OUR SHAMANIC RESOURCE DIRECTORY*
Basic
NO RISK 30-DAY TRIAL FOR ALL NEW MEMBERS

INSTANT ACCESS TO MEMBERS-ONLY PORTION OF THE WEBSITE

MONTHLY ARTICLE

MONTHLY AUDIO

MONTHLY NEW MOON CEREMONY

10% DISCOUNT ON EVENTS AND CONFERENCES

10% DISCOUNT ON ALL PRODUCTS AND PUBLICATIONS
Gold
ALL OF THE BASIC MEMBERSHIP BENEFITS

ABILITY TO POST EVENTS TO OUR COMMUNITY EVENTS CALENDAR

FIVE DIRECTORY LISTINGS IN OUR SHAMANIC RESOURCE DIRECTORY*

A ROTATING BANNER AD ON EVERY PAGE OF OUR DIRECTORY

MONTHLY LISTING IN OUR PROMOTIONAL FRIDAYS SOCIAL MEDIA POSTS
Basic
NO RISK 30-DAY TRIAL FOR ALL NEW MEMBERS

INSTANT ACCESS TO MEMBERS-ONLY PORTION OF THE WEBSITE

MONTHLY ARTICLE

MONTHLY AUDIO

MONTHLY NEW MOON CEREMONY

10% DISCOUNT ON EVENTS AND CONFERENCES

10% DISCOUNT ON ALL PRODUCTS AND PUBLICATIONS
Silver
ALL OF THE BASIC MEMBERSHIP BENEFITS

ONE DIRECTORY LISTING IN OUR SHAMANIC RESOURCE DIRECTORY*
Gold
ALL OF THE BASIC MEMBERSHIP BENEFITS

ABILITY TO POST EVENTS TO OUR COMMUNITY EVENTS CALENDAR

FIVE DIRECTORY LISTINGS IN OUR SHAMANIC RESOURCE DIRECTORY*

A ROTATING BANNER AD ON EVERY PAGE OF OUR DIRECTORY

MONTHLY LISTING IN OUR PROMOTIONAL FRIDAYS SOCIAL MEDIA POSTS