The Journal of Shamanic Practice
The Journal of Shamanic Practice is a forum about the practice of shamanism: what shamans and shamanic practitioners do and why they do it. It includes diverse perspectives on shamanism and explores both traditional practices of shamanic people around the world as well as all types of contemporary shamanism. The journal pays particular attention to the many ways that shamanism is re-emerging and integrating itself into personal lives as well as contemporary societies.
If you are interested in submitting an article, please visit our submission guidelines.
This year's winner of the SSP Eagle Feather Award is Bhola Banstola, a 27th generation medicine person from Nepal. For many years, Bhola has taught extensively throughout the world. Recently he has turned attention toward making ethnographic and shamanic healing...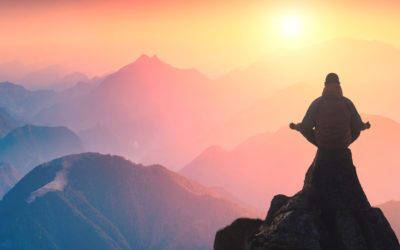 Prayers are silent, Prayers are sung, Prayers are danced, and Prayers are spun. What does it mean to live in prayer? My own expression of prayer has changed over the years as many of my prayers have become my reality, and many others not. I still like to...
'You carry Mother Earth within you. She is not outside of you. Mother Earth is not just your environment. In that insight of inter-being, it is possible to have real communication with the Earth, which is the highest form of prayer'. Thich Nhat Hanh When...
Over the past 30 years I have had the good fortune to participate in many spiritual traditions including Methodist Christianity, Islamic Sufism, Zen Buddhism, contemporary Paganism, Lakota ways and the Native American Church, Buryat Mongolian shamanism,...
Each of us is on a journey. This is something we know if we pursue any kind of spiritual practice. This knowing is inescapable when we follow a shamanic path. After all, journeying is what we do. Many journeys await us. We are on a journey from birth to...
I have often wondered what place prayer has in my life and in my work of bringing shamanism into contemporary western life. After all, I can do a shamanic "journey" to helping spirits to make requests and to have a direct relationship with the Larger...
Clients work with me for a variety of reasons . . . crisis intervention, personal growth and very often for problem solving.  Time and time again, I've seen the effectiveness of using shamanic wisdom as a template for problem solving, especially through...
There are specific locales on Earth that hold great power, contain the ability to heal and can quicken the awakening process. These areas, sometimes referred to as power spots, act as portals to the spirit world and often reside near natural expressions...
In the Beginning, There Was the BeatWhen you came into this life, your first felt experience was the sensation of rhythm. Not the sound, but the sensation of rhythm. Before you could hear, see, or think, you were unadulterated physicality—pure instinctual and primal...
Trauma can leave imprints in our energy body that influence our current life. These imprints cause us to attract people and experiences that recreate and repeat the traumatic stories. Both psychology and shamanism support this idea. Indeed, science is now able to show...
Sadly, traumatic events in the form of abuse, harassment, community violence and/or environmental degradation darken our news headlines nearly every day. Research documents a startling prevalence of one particular aspect of trauma - childhood abuse and neglect. The...
Perhaps no other story in Celtic mythology demonstrates more succinctly the unbearable weight of grief than that of the great hero, Cu Cuchlainn at the death of his son, Connla.  The young warrior's death comes tragically and unwittingly at Cu Cuchlainn's own hand,...
[Note: Bob Makransky met Gg (Pronounced "Gigi"), an American woman who is an initiated Mayan daycounter, several years ago in Antigua Guatemala.  Bob studied extensively with his teacher don Abel Yat  Saquib until his teacher's death in 2009. This...
Soul Retrieval is a powerful topic for people walking the shamanic path. This article is about my experiences learning and conducting soul retrieval, but it is equally about doubt and wonder, because my thirty plus years on the shamanic path is ever and...
It is better in prayer to have a heart without words than words without a heart. -Gandhi What is Prayer? Prayers are an intensely personal communication with what anyone might consider a higher source of power. For some this power source is a vague notion of something...
Systemic Constellations are a means of revealing the hidden structure of relationships in a system. By representing parts of the system with people or objects, we connect with the energies and information of those parts and with the system as a whole....
Dark eyes, the color of rich, loamy soil, hold my gaze. "Would you run for me?" The woman's voice spills across my shoulders and down my back before drifting upon the breeze. The green grass of a running field stretches to my left. Out of view, horses chuff and stamp...
Our property on the Bay of Quinte is home to several species of native trees. In one area we call the glen, we've been witnessing an ongoing onslaught by invasive insects. Over a period of three to four years we watched helplessly as a group of ash trees slowly lost...
"If we allow a story to enter into us, we also enter the psychic ground held in that tale. A story reads us as much as we read it. As the Aboriginal hunters of Australia say, "You can't hunt in the tribal lands until the country knows you!" By entering the symbolic...
"I received a letter containing an account of a recent suicide: 'My friend jumped off the Golden Gate Bridge two months ago. She had been terribly depressed for years. There was no help for her. None that she could find that was sufficient. She was trying to get from...
June 20, 1937 – March 18, 2018 Obituary Written By: Jonathan Horwitz When a person's soul leaves their body, it is common to say that person has "died." Those of us who practice shamanism may say the person has "left the land of the living." Many of us who practice...
In this piece I delve a little into my personal journey to shamanic practice and why I see shamanism as an antidote to much of the malaise we feel.  At the end of this piece I offer you the most concise list of "shamanic core values" I've ever come...
What I think is a good life is one hero journey after another. Over and over again, you are called to the realm of adventure, you are called to new horizons. Each time, there is the same problem: do I dare?...
September, 2014: Devon, England After a half-hour climb, I stand in an outcropping of rock at the top of a hill covered in heather and gorse. Below me, shrouded in mist, lie the wild lands of Dartmoor National Park. I have come in search of Grimspound,...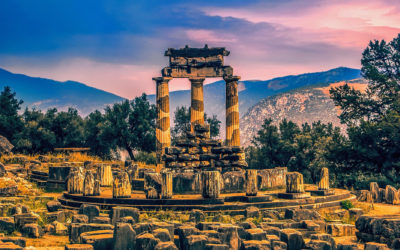 "To journey without being changed is to be a nomad. To change without journeying is to be a chameleon. To journey and to be transformed by the journeying is to be a pilgrim." -Mark Nepo, The Exquisite Risk¹ As a shamanic initiatory rite of passage,...
I learned about the world of Ifa, the indigenous religion of the Yoruba people, from Oba Odumade, a babalawo from Nigeria. Oba was a traditional healer and diviner as well as a master drummer and ceremonial leader. I met him in Los Angeles in 1992 and remained his...
I created a Transition Blanket in preparation for my father's imminent death. To this day, this sacred object continues to bestow life-altering blessings on my entire family. I'm convinced that this divinely inspired gift is meant to reach far beyond my own family...
My friend Brenda collects bones and skulls that she finds.  She brings them home, cleans them, then makes sacred objects for her shamanic practice.  She has been making her own bone tools for years, just as shamanic practitioners have done through the...
I am alone at home, on a Wednesday in January 2014. My wife Noelle is teaching a shamanic workshop across the Golden Gate Bridge in San Francisco. The phone rings. The doctor's voice is somewhat shaky, "It is cancer, stage 4 advanced lung cancer, with...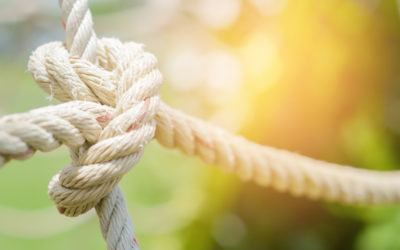 When the first wind breathed life upon planet earth, no one was there to listen. As the planet evolved, people settled in places where the wind already lived. Wind was here before any of us, and informed all of life with the sublime wisdom of the ages. Wind is the...
Ayahuasca: A Brief Helpful Manual Currently tens of thousands of people are exploring the visionary medicine known as ayahuasca, huasca, yaje, (and many other names) both in South America and around the world. Many seek the experience out of curiosity and sometimes...
"Nearness to nature... keeps the spirit... in touch with the unseen powers." - Charles Eastman, Ohiyesa  It was after I became a Pipe carrier on the Red Road (Native American spirituality) a few years ago that I slowly began to understand that I must work with the...
Today, across the vast expanse of northern Europe, sub-Arctic Russia and Mongolia, stretch many nations of reindeer-herding people. The Sami, the Evenki, the Chuckchi and many more. Many cultures, languages and customs abound, but something these people share is a...
Becoming an astrologer was not part of my life plan. The shift came for me during a shamanic journey at a dream workshop, cues that my life plan, as such, had already taken some strange turns. In this journey, I met a being who introduced himself as Mercurius and said...
Bright morning star's a-rising, Bright morning star's a-rising, Bright morning star's a-rising, Day is a-breaking in my soul. --American Folk Song, Author Unknown It was 5:30 am on a cold November morning in downtown Albuquerque.  We were a circle of...
We should forever bear in mind that the beautiful world our species inherited took the biosphere 3.8 billion years to build. Like it or not, and prepared or not, we are the mind and stewards of the living world. Our own ultimate future depends upon that understanding....
The early autumn day was gray with a low and heavy sky. Around mid-morning, rain began to fall. The thick atmosphere took on a meditative rhythm, expressed in the soothing patter on lush late-summer vegetation. I was drawn to the large window overlooking...
SHAMANISM WITHOUT BORDERS
For twenty-two years I studied with a gifted shamanic healer in Malaysian Borneo.  Each time I went to apprentice with the late Ismail Daim, I felt the surge of the spirits of the land rush out to meet me as I stepped off the plane.  The spiritual aspect of one's...
As the fires rage in California and throughout the west, I have been prodded to respond by those who know me as a shamanic practitioner whose specialized work is with earth healing, nature spirits, and elementals. I feel and sense the frantic plea for help: "Stop the...
After a number of years of discussion and preparation, in 2011 The Society for Shamanic Practice published SHAMANISM WITHOUT BORDERS: A Guide to Shamanic Tending for Trauma and Disasters. The idea was to publish a collection of possibilities and approaches to various...
When I was a young child, I was fascinated by the local native history of the Fairfield and Bridgeport areas of Connecticut where I was growing up. One of the main indigenous communities were the Pequots, a tribe I felt a very familial connection to....
The local community here in Glastonbury was saddened to hear of the death of Elsa Malpas, who passed peacefully into spirit on the 18th November 2018. Elsa, along with her partner Howard, contributed significantly to the shamanic community in the UK, and particularly...
With so much focus today on consumerism, materialism, and corruption of power in the world, we have to wonder what is happening to our children. We live in a society that rewards people for overproduction, consumption, and mindlessly following what we are told. These...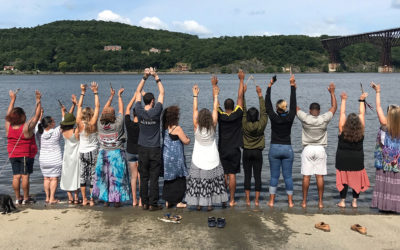 Unless they are flooded and overflowing their banks, rivers pretty much keep to themselves, flowing through channels cut into the land since ancient times.  Although many rivers are powerful, even mighty, they can become somewhat helpless in the face of human abuse. ...
Based on the Teachings of The Shamanic Astrology Mystery School In May of 1990, Daniel Giamario, founder of the Shamanic Astrology Paradigm, invited me to attend a talk he was giving in Tucson, Arizona. Little did I know that event would forever change my...
Please note that this is the 1st in a series of 4 articles from 4 different authors on the topic of Shamanism & Astrology. I spent much of my twenties sitting in Friday-night ceremonial circles with my mentor, author and ecofeminist Eileen "ike" West....
Like shamans, poets have visionary experiences which they share with others through their poetry.  If a poem is mystical, or even semi-mystical, it resonates with something deep within us.  We feel that our souls understand the poet's vision. Aristotle said that image...
A Braided Path My professional career began in 1973 as a school psychologist. I spent most of my time providing psycho-educational assessments and consultations to parents and teachers. Later in the 1970s, I trained in hypnotherapy and then a "de-hypnotic" method of...
This is one of a series of interviews Cecile is doing for a forthcoming book that looks at shamanic practitioners who integrate shamanism into Western culture in interesting and unusual ways -- ways that open our hearts and minds to what's possible for spirits'...
Reflections on Kim Stanley Robinson's novel Shaman by Tom Cowan Often we derive secret pleasure when informing people who label shamanism a "new age fad" that shamanism is 35,000 to 40,000 years old, maybe older, more ancient than the world's "major...
Authored by Sandra Ingerman and Llyn Roberts Book Review by Tom Cowan ~ Sandra Ingerman and Llyn Roberts have written an engaging account of how they incorporate their love of the natural world into their shamanic practices. Each writes from personal experiences about...
MICHAEL HARNER 1929-2018 Michael Harner began his personal journey into shamanism in 1956-57 working as an anthropologist among the Shuar (Jívaro) and Conibo peoples of the Amazon. In time he became recognized as a shaman by many indigenous people in North and South...
In Loving MemoryBonnie became SSP's first executive director when the organization was founded as the Society for Shamanic Practitioners. If not for her organizational skills and passion, we as a society would not exist. We are sad to announce that Bonnie Horrigan...
The subject of appropriation by "whites" of Indigenous spiritual and shamanic healing traditions and practices is a serious one, fraught with many unmarked pathways and crossroads that raise deep political issues, with many historical implications. There...
As a man of mixed Mexican, Basque, Irish, English, and Scottish heritage I have often run into rather extreme prejudice about my interest and practice of shamanism over my many years of teaching and ceremonial work. I can understand some of the sentiments of...
ON APPROPRIATION BY LEWIS MEHL-MADRONA  Wondering about this question leads me to wonder if anyone can own healing? All cultures have developed methods for healing, and cultures throughout the ages have freely borrowed from their neighbors. Personally, I do not use...
The articles and commentaries over the next four weeks offer a journey into the thorny issue of "white people doing shamanism." The Society for Shamanic Practitioners (SSP) reached out, inviting perspectives on an issue fraught with passion, vitriol,...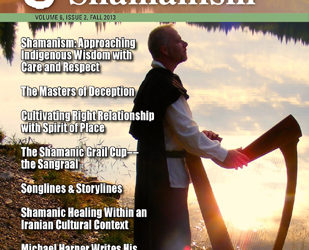 Spring 2010, Volume 3, Issue 1
Do You Have an Article to Contribute?
 The Journal of Shamanic Practice welcomes articles and stories from people who practice shamanism professionally, often in a healing capacity, and those who use shamanic practice for daily life. If you are interested in contributing to the journal, please review our submission guidelines..