Interview with Joseph Rael and Jose Stevens, PhD
Our January Audio is a filmed interview with SSP's Eagle Feather Award Recipient, Joseph Rael (Beautiful Painted Arrow). Mr. Rael is an Artist, Teacher, Author and Visionary. SSP Board members Lena and Jose Stevens traveled to Southern Colorado to present the award to Joseph in a short and lovely ceremony. At that time they recorded an interview with him containing nearly an hour's worth of wisdom and humor. Enjoy!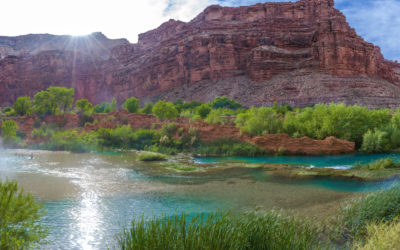 "Your prayer is like an arrow. Walk behind it as it clears the way for you." Mona Polacca On her mother's side, Mona is Havasupai, the people of the Blue Water. On her father's side, she is Hopi from the Sun Clan and Tewa from the Tobacco Clan. An important foundation...