Discover Your Medicine
June 23, 2022

-

September 15, 2022
12-Week Shamanic Journey into Discovering Your Unique Path of Service
Thank you so much for your interest in Discover Your Medicine. This course is the culmination of over a decade of my own seeking, learning and training on the shamanic path. It is a collection of shamanic journeys, teachings and guided practices that I have found to be most powerful in uncovering the wild beauty of my own Soul, and helping others to do the same.
The container is designed to activate and accelerate your personal growth and transformation, open doors to the vulnerable truth of your being, and clear pathways for expressing your true voice in the world.
It will be a combination of virtual ceremonial gatherings, on-demand video lessons, guided Soul Work practices, and 1:1 individual sessions to support you in uncovering and exploring your medicine gifts. We will also have an ongoing private video chat space via Marco Polo where you can share about your experiences and receive guidance on your journey.
My intention in all of this is to support you in emerging from this experience in a grounded way, with more confidence and knowing of yourself and your capacity to serve. In order to do this, we will be orienting our work around the Medicine Wheel and working with each of the directions to help you cultivate the inner resources and capacities needed to unveil the beauty of your Soul. We will work with practices to help you:
Awaken your connection to Spirit
Activate your intuition and guidance
Explore your Soul Gifts and abilities
Cultivate your capacity to get out of the way
Connect with your Purpose
Fall in love with your Shadow (the place where much of our medicine lives!)
Align with your Truth
Embody the act of Service
Connect with your Creativity
Express Your True Self
I will also share tools and resources throughout the course that empower you to continue your journey of discovering, harvesting and sharing your medicine long beyond our time together.
It is my heartfelt belief that people like you and me—the awakening healers, artists, teachers and leaders among us—are the ones who will reweave love, harmony and balance back into the fabric of life on our planet. And it's the medicine of our Souls that will guide us there.
Wherever you are on your journey, I invite you to join me for your next level of self-discovery. All the details can be found through my website, and please reach out if you have any questions.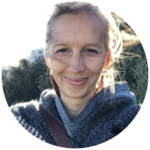 Much love,
Megan Theoret
Course Guide & Mentor