Courting the Divine Masculine: Shamanic Healing Retreat with Sacred Tobacco
September 24

-

September 30
Join me at Lake Atitlán this September
Hello friends! I am excited to share that I will be offering a 7-Day, 6-Night Shamanic Healing Retreat at Lake Atitlán, Guatemala this September 24 – 30th.
The name for this retreat is 'Courting the Divine Masculine'.
This theme feels particularly poignant to me as it's so alive on our planet right now. Old systems of dominance and oppression continue to fall. And we make way, not only for the re-emergence of the Feminine, but also the transformation of the Masculine into its Divine mature expression.
As within, so without.
This retreat is a space for each one of us to explore and invite the transformation and emergence of our own Divine Masculine— a Masculine that lives in service to Spirit, can hold its ground with clarity, discipline and commitment, can express its Truth, lead with Love, manifest its Dreams, and protect the space for the Sacred Feminine to come forth.
We'll be working with Mapacho (Sacred Jungle Tobacco) and other Sacred Medicines to support this intention.
Why Mapacho?
Mapacho is one of my closest and strongest allies, and believed by many to be a Master Teacher on the Divine Masculine principles. It has also been one of the most used and abused plants on our planet.
During this retreat we will focus on being in right relationship and disciplined apprenticeship to this powerful ally. We will engage with it through song, prayer, intention, and daily experiential practices to bring about healing for ourselves and others.
I will share teachings inspired by my studies and plant diets with the Shipibo-Conibo of Peru, as well as 13 years of personal practice.
Other Medicines
In addition to working with Mapacho, we'll have the support of the Land, the surrounding Volcanoes, and the beautiful Lake Atitlan as our backdrop. This place is medicine all in itself – a potent mirror and dream portal for bringing your heart's desire into form. The sheer beauty is both inspiring and humbling, and I'm so excited to open a space for you to connect with it. I feel so blessed to have found an incredible retreat space on the Lake's shore.
There will also be time for Cacao ceremony, breathwork, song, movement, play, water activities, Temezcal and other practices. Midweek, we will have an all night ceremony to deepen our work, with an option to commune with some other Master Plant Teachers.
Please find more details about the retreat on my website, and feel free to book a free 20-min call with me if you are interested in attending and have questions.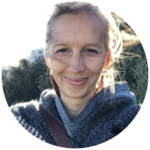 Much love,
Megan Theoret
Retreat Facilitator