15-Day Shamanic Creativity Cleanse
January 22

-

February 5

$222
Shamanic Journey to Clarity & Vision
Bring a friend for free when you register by Jan 15th! Please visit the link for more details and registration information! https://medicineweaver.org/creativity-cleanse/
What are you being called to create?
How are you being called to serve?
The earth is beckoning for new dreams, new ideas, new ways of being. The recent astrology, numerous prophesies and our deepest knowing are all telling us that now is the time to create: a new world is possible, but not without our help.
What will you create?
How will you contribute?
In my own quest to answer these questions, one thing has come clearly: how you create is as important as what you create. A new world has to be created in a new way. A way that starts from a place of listening.
Listening to Spirit.
Listening to the Earth.
Listening to the depths of our Souls.
Inspiration for the Cleanse
In September of 2020 (during the eclipse season) two words came to me in my prayers: Creativity Cleanse.
I kept wondering, what is that? I couldn't get the words out of my mind.
When I opened to what such a thing might be, a structure and a vision came in. I knew the first step was to do the cleanse for myself.
Over the course of those two weeks I found myself with new clarity and vision. I knew what I needed to do, what changes I needed to make to come into alignment with my path of service.
I could see the next steps in my life so clearly. And I could also see what was in the way, where I would need to summon my courage if I wanted to receive the life that was being dreamt through me.
There were also huge blessings. I experienced a long time dream come true, and a new vision of something my heart was longing for, a new dream I didn't even know I wanted.
The cleanse was not only inspirational for me, it was life-changing in the best of ways.
In January 2021, I offered this cleanse as a group experience for the first time and got to witness its profound impact on others. I was blown away with its capacity to meet and support people wherever they are on their creative journey.
Since then it's become clear to me that my path of service is to become an advocate of this cleanse, and continue sharing it with whoever feels called to participate. I hope you'll consider joining me in discovering its magic!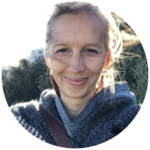 Much love,
Megan Theoret
Course Facilitator
How It Works
The cleanse will be a 15-day experience, held in a shamanic way with the intention to support you in coming into alignment with your divine creativity and a Soul-inspired vision for the next chapter of your life.
The cleanse consists of a combination of preparatory video teachings, shamanic cacao ceremonies, guided drum journeys, daily practices for between ceremonies, and a social environment for sharing, connecting and asking questions throughout the 15 days.
PRE-CLEANSE | Getting Ready
Wednesday, Jan 18 – Saturday, Jan 21
Four days before the cleanse starts you will be given access to a small library of videos on how to prepare for our ceremonies and drum journeys, and how to work with cacao. I will also open our virtual community space for group introductions and pre-cleanse questions.
OPENING CEREMONY | Welcoming the Medicine
Sunday, Jan 22 @ 11 – 1pm CST via Zoom
In the opening ceremony we will work with cacao and a guided drum journey to anchor your intentions, call in support and receive inspiration to start the cleanse.
AIR | Breathing in New Life
Monday, Jan 23 – Wednesday, Jan 25
Your guided daily practices will begin by working with the element of AIR to help clear out the old and bring in the new. You will receive written suggestions for working with AIR, a guided meditation and playlist, and journaling prompts to help you create your daily AIR ritual.
FIRE | Feeding Your Inner Flame
Thursday, Jan 26 – Saturday, Jan 28
Next you will work with the element of FIRE to help call in creative inspiration that aligns with your joy and passion. You will receive written suggestions for working with FIRE, a guided meditation and playlist, and journaling prompts to help you create your daily FIRE ritual.
MIDDLE CEREMONY | Heeding the Call
Sunday, Jan 29 @ 11am – 1pm CST via Zoom
The middle ceremony will be a time for you to deepen into the cleanse, work with what's been emerging, and call in what's needed to continue realizing your intention.
WATER | Opening to Flow
Monday, Jan 30 – Wednesday Feb, 1
Next you will work with WATER to help clear your creative channels and open to the divine inspiration that wants to move through you. You will receive written suggestions, a guided meditation and playlist, and journaling prompts to help you create your daily WATER ritual.
EARTH | Bringing it into Form
Thursday, Feb 2 – Saturday, Feb 4
Your daily practices will conclude with the element of EARTH to help you ground your creativity and bring your vision into form. You will receive written suggestions, a guided meditation and playlist, and journaling prompts to help you create your daily EARTH ritual.
CLOSING CEREMONY | Integrating
Sunday, Feb 5 @ 11am – 1pm CST via Zoom
The closing ceremony will focus on integrating and completing the cleanse. There will be time to acknowledge your initial intention, reflect on your journey, and consider what is next.
Who is this Cleanse for?
This cleanse is for anyone with a genuine desire to be of service through soul-inspired creativity. It is designed in a way to meet you where you are and give you what you need to move forward in realizing your creative intentions.
Here are a few examples of people who could benefit from this cleanse:
If you are someone who is feeling a longing to create but aren't sure yet 'what' to create or how you are being called to serve.
If you have a creative gift like writing, storytelling, artistry, comedy, music, or teaching and want to channel it into a new purposeful or service-oriented project.
If you have healing gift and feel a sense of potential to create a new or more powerful offering that builds on what you are already doing.
If you are a soul-centered entrepreneur or business owner and want to call in Spirit to help you imagine what's next for you and your business in your path of service.
If you are just plain curious as to what might want to be born through you if you open to the divine intelligence of the Universe and call in a divinely inspired idea.
What to Expect
After a decade of navigating shamanic states and practices I've learn that the best approach is to expect nothing and remain open. None of us knows quite what will come of this little adventure together. Here are some possibilities:
Cleanse your mind, cleanse your heart, cleanse your energy body of all the old dreams that are fogging your way forward.
Make way for deep and clear connection with yourself and your creative center.
Rekindle the divine spark of inspiration and knowing that lives within you.
Open yourself to the flow of Spirit moving through you with brand new sacred imaginings, born of the present moment and aligned with the creative healing that is needed on our planet RIGHT NOW.
Uncover a vision for the next chapter of your life.
Connect with other like-minded individuals who share your same commitment to the path of sacred creativity (group experience only).
Anchor into a deep commitment to yourself and the creative thing that wants to come through you.
Clarify your next steps for bringing your vision into form.
What You'll Receive
Immediately upon registering you will receive a list of recommended supplies for support during the cleanse, including suggestions for purchasing cacao if you would like to work with her in our ceremonies or your daily rituals.
You will also get immediate access to your course portal, which will contain a series of pre-cleanse video modules to help you prepare for our ceremonies and daily practices.
A few days before the start of the cleanse you will be invited to a private WhatsApp Chat Group. This will be a place where you can ask questions, share about your experiences, connect with other participants and receive ongoing support throughout the cleanse.
You will receive a Zoom invitation to participate in each of our 3 Virtual Cacao Ceremonies. Those in the group experience will receive playback recordings in case you are not able to attend live.
The day after our Opening Ceremony you will begin your daily rituals, which include guided meditations, medicine music and journaling prompts. These rituals will move you through a 15-day journey of working with the four elements (Air, Fire, Water, Earth) to support you in realizing your intentions. You will need approximately 45-minutes per day to dedicate to these practices.
You will retain access to our course portal and all cleanse materials for the lifetime of the course so that you can refer back to the guided meditations, and also repeat the cleanse any time you wish to in the future.
As an alumni, you will receive an annual invite to this New Year's Cleanse, to participate for free or optional donation.